You may have noticed that HG and Sonos have joined hands to bring music and real food together at home. Until the end of September you can still spend 200 RMB at participating Hunter Gatherer stores and earn a free one-month trial of two Sonos Play: 1 speakers. Pretty awesome.

悦衡食集 x Sonos,
音乐和美食,成双成对。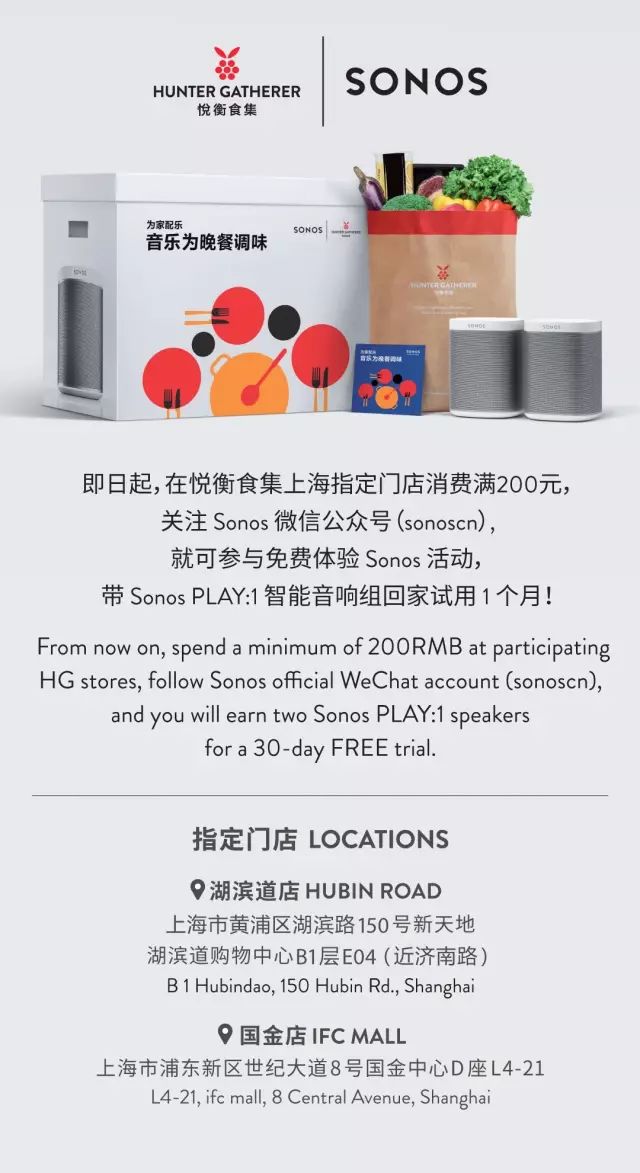 PO 照立享折扣
Snap a Pic, Get a Discount.
喜欢 Sonos 纯正音效,喜欢家里被音乐立体环绕?拍下你眼中的Sonos,分享朋友圈,截屏发给 Sonos官方微信(Sonoscn),就可立享Sonos Play:1 音响9折优惠!有效期至10月15号哦,赶紧行动吧!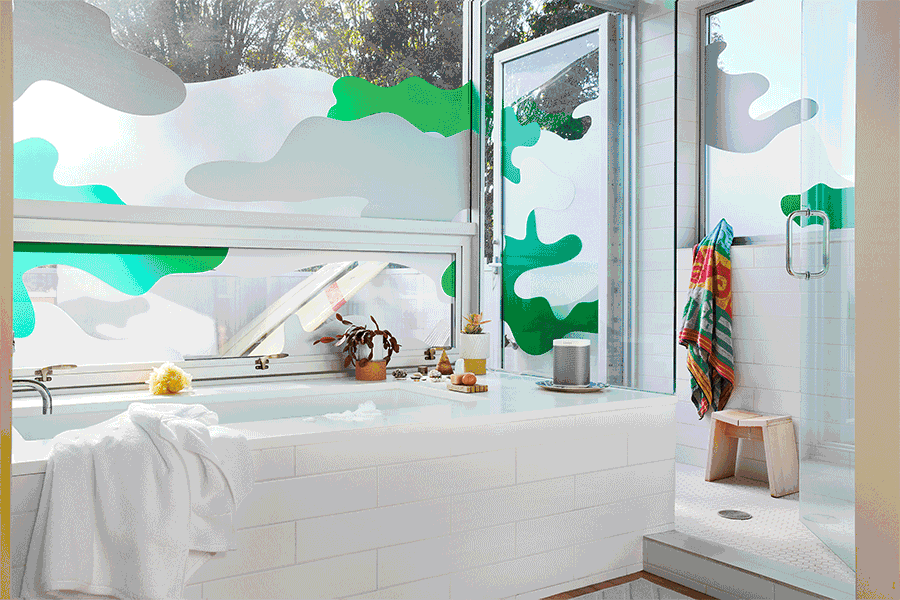 Now on top of that if you snap a picture of your Sonos speakers at home and share them on social media, you can send a screenshot to Sonos Wechat and get 10% off your purchase of Sonos Play:1 speakers (valid until Oct 15). Simple as that.

准备好让耳朵恋爱吧!
Once again, happy listening!
▼
精彩回顾 Flashback!
Last Chance for your Sonos Free Trial!